May 28, 2003 - June 28, 2003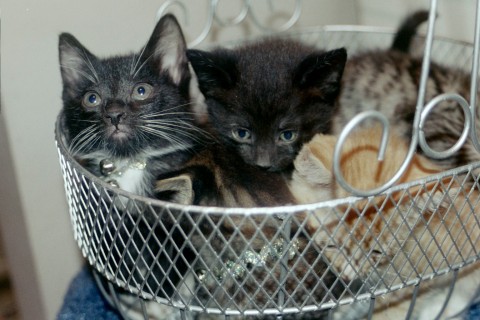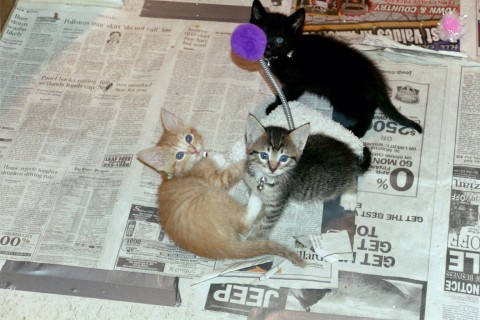 My Second Foster Family: When a co-worker asked me for help after he found these little ones, I couldn't say "No". Athena, Atlas, Eros, Aries and Phidippides quickly took over my whole heart and my whole life. The babies were found outside, under a deck. When they first came to me,Hissing and Spitting, they wanted NOTHING to do with humans. After a few weeks, they were big fur balls of love! These little darlings were with me for almost an entire month. I'm glad my greyhound arrived in time to help me not miss the little boogers too much!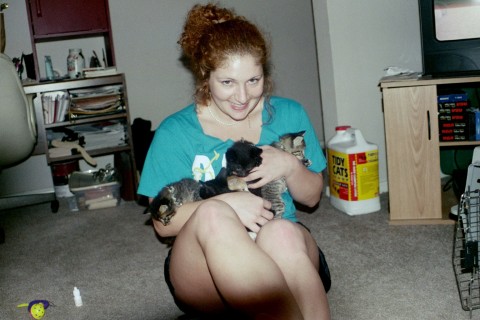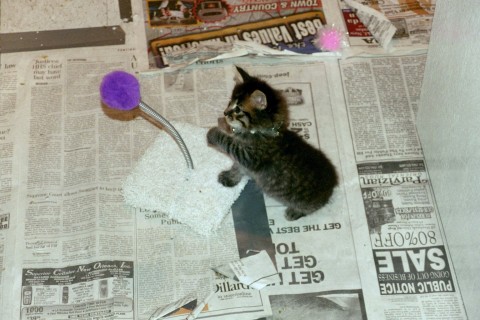 ~~~~~~~~~~~~~~~~~~~~~~~~~~~~~~~~~~~~~~~~~~~~~~~~~~~~~~
August 19, 2003 - September 30, 2003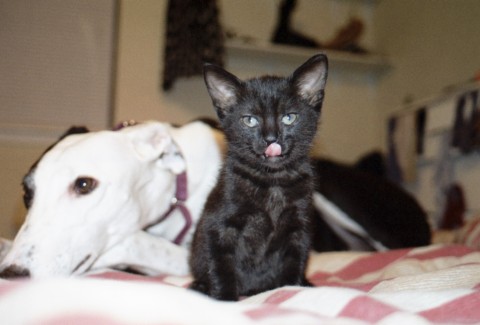 This little one was found, in a flower pot of all places, by a friend of a former co-worker of mine when she was only a couple of days old. Her umbilical cord was still attached and her eyes and ears had not opened. I called her "Flower" and she went home to her new family when she was 8 weeks old. With the help of my brother, mother & her puppy Pharaoh, my other brother's cat - Michael and of course my little girl - Harlie, this little Flower certainly bloomed in our hearts!!!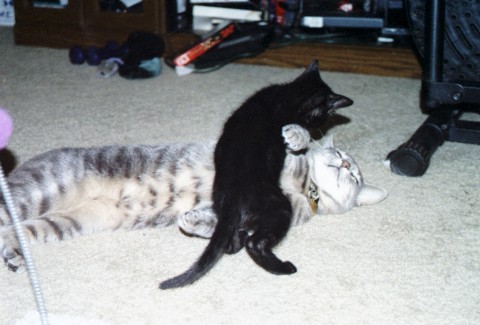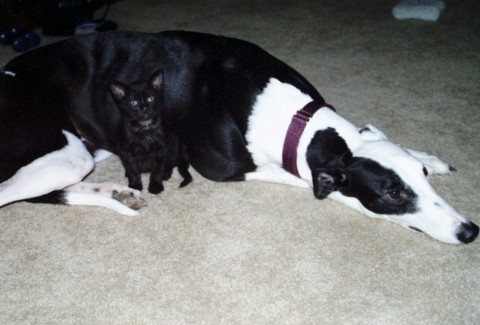 ~~~~~~~~~~~~~~~~~~~~~~~~~~~~~~~~~~~~~~~~~~~~~~~~~~~
October 15, 2003 - December 18, 2003
These two little ones were found by my brother, Andrew, behind his restaurant. He knew that their mother was gone and they would not make it without help. They were three and a half weeks old. Pumpkin and Spider are two very strong, very different little personalities. Pumpkin is very affectionate and is an absolute lap-cat. Spider is far more independent but is FASCINATED by the features of the Human Face.
Pumpkin
HARLIE:
The GREAT Babysitter!!!!!!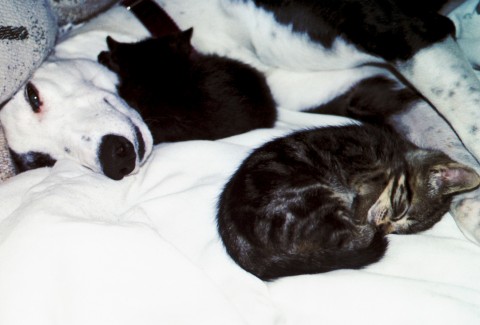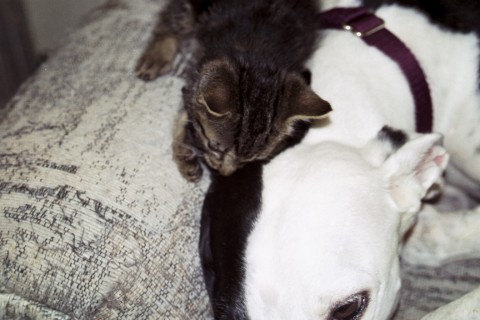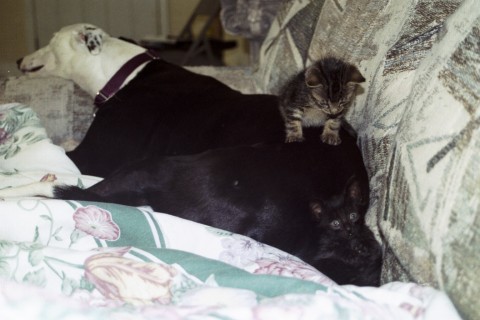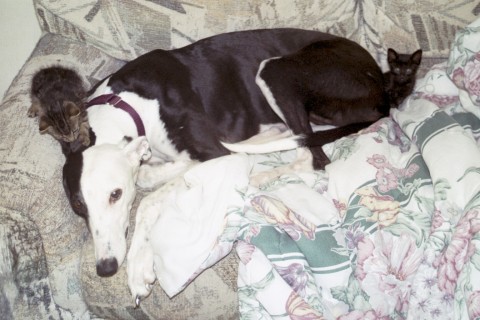 ~~~~~~~~~~~~~~~~~~~~~~~~~~~~~~~~~~~~~~~~~~~~~~
December 15, 2003 - January 7, 2004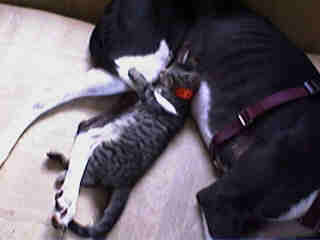 Tabatha and her two sisters, wards of the Jefferson Animal Shelter, came to stay with me the week before the holiday. Ginnie and Minnie were spayed and adopted but Tabatha was too small to be spayed with her sisters. She stayed to celebrate Christmas with me. Tabatha was adopted on January 3, 2004 and went to her new home on Thursday, January 8, 2004.
The last of Three Sisters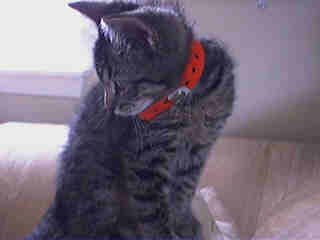 Tabatha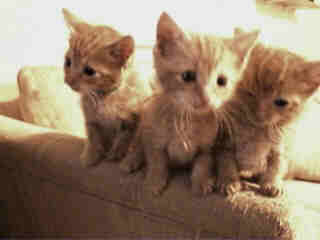 ~~~~~~~~~~~~~~~~~~~~~~~~~~~~~~~~~~~~~~~~
February 20 - March 5, 2004
These five darlings came to my house while their Foster Mom went out of town.... their mom was soooo busy that she hadn't named them yet, so I got that honour: Jared, Soldier, Anthony, Alex and their little sister, Texas were the cutest bunch of babies I'd ever fostered!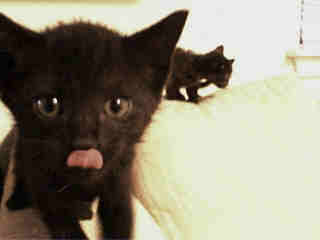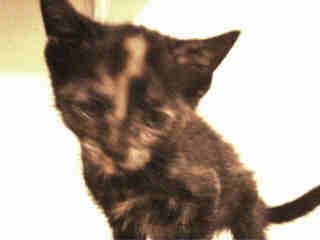 This page was last published on Saturday, March 13, 2004.