NORAH SWEEPS THE 45TH ANNUAL GRAMMY AWARDS
February 2003, Norah won Best New Artist and Best Female Pop Vocal Performance-- "Don't Know Why" won Album of the Year, Record of the Year,Best Pop Vocal Album,Song of the Year, Best Producer, non-classical (Mardin) and Best Engineered album, non-classical (Huskolds,Mardin and Newland).
**********************************
Walter Inglis Anderson: born in 1903, New Orleans. Educated at a private boarding school, then Parsons Institute of Design in New York and the Pennsylvania Academy of Fine Arts earning a scholarship for study abroad, traveling throughout Europe.
Anderson returned to Ocean Springs, married, started a family and went to work creating molds and decorating earthenware. In the late 1930s that Anderson first succumbed to mental illness.
During this period, he rendered thousands of disciplined and compelling works of art which reflected his training, intellect, and extraordinary grasp of the history of art. In 1947, Anderson left his wife and children and embarked on a private and very solitary existence, living alone in a cottage and making visits to Horn Island, one of a group of barrier islands along the Mississippi Gulf Coast. He would row the 12 miles in a small skiff, carrying minimal necessities and his art supplies. Anderson spent long periods of time on this uninhabited island over the last 18 years of his life. There he lived primitively, working in the open and sleeping under his boat, sometimes for weeks at a time.
Walter Anderson died at the age of 62 in a New Orleans hospital of lung cancer. Much of the work survived only by chance; it was discovered throughout his cottage after his death.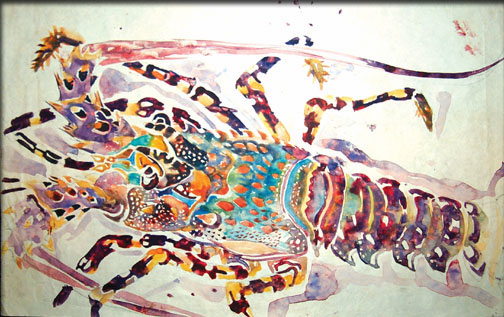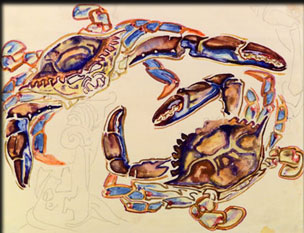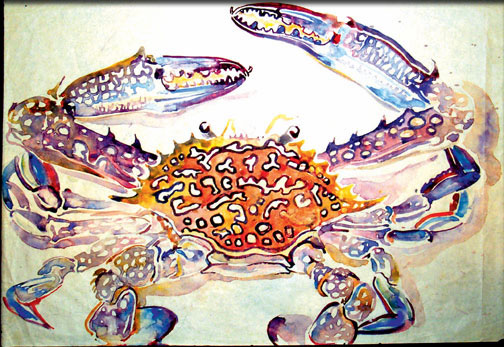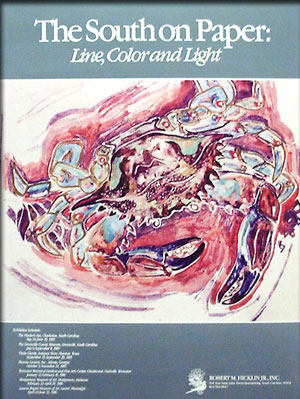 **********************************
**********************************
This page was last published on Saturday, April 9, 2005.